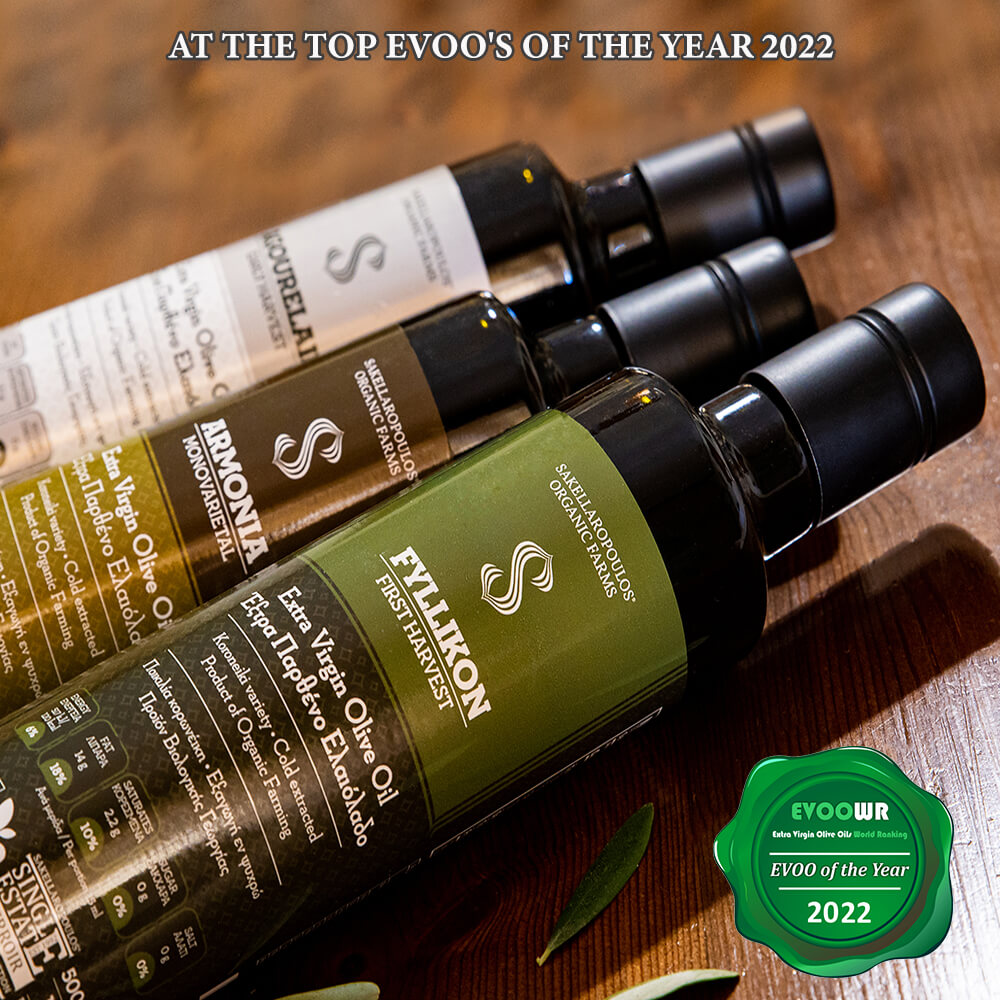 Sakellaropoulos Organic Farms, an acclaimed olive oil producer, has won the prestigious EVOO global Olive Oil Awards 2022.
The Farm has won for "its exquisite gourmet olive oils," launching Greece to the top spot in this category.
"At the end of each olive harvest year, the World Association of Journalists and Writers of Wines and Spirits (WAWWJ) collects and ranks all the olive oils that have been selected in 32 recognised international competitions throughout the world, for their taste and quality, with the method of blind tasting based on the rules of the International Olive Council."
"This global olive oil ranking, called EVOO World Ranking (EVOOWR), is part of the WAWWJ world ranking, created in 1997," Sakellaropoulos Organic Farms confirmed.
EVOOWR examined 18,312 samples of olive oil, from 38 olive-producing countries and 1986 companies respectively, which had already been distinguished in 32 international competitions, of high prestige and international scope.
Source: euroweeklynews.com