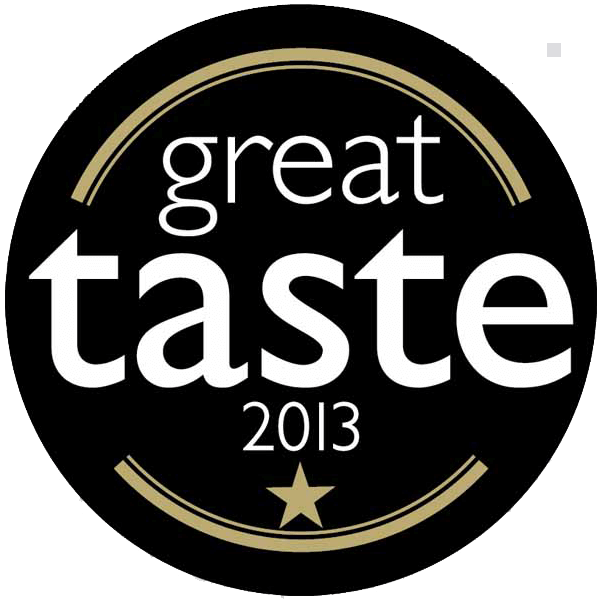 We inform you that on the 8th of August 2013, the official results of the biggest tasting competition in the world, Great Taste Awards for 2013, organized by Guild of Fine Food, were announced.
The international competition took place in London, where we participated under the name of Sakellaropoulos Organic Farming, with our representing company in England, Oliveology.
This competition is one of the most independent and reliable, while the number of the official specialized tasters is more than 350.
In this competition, participate many considerable productions with qualitative standards, it's being prepared for many months and is the biggest competition in almost the whole world, with a huge amount of samples – products as well as competitors.
«Great Taste Awards Winners»
The Great Taste Awards, organised by the Guild of Fine Food, is the acknowledged benchmark for speciality food and drink, and is the largest and most trusted awards scheme for speciality and fine food & drink.
The awards provide recognition for those who make truly great tasting food & drink and the Great Taste Awards symbol is your guarantee that a product has been through a rigorous judging process.
"GREAT TASTE is to speciality food and drink what MICHELIN is to fine dining"
OFFICIAL RESULTS
OLIVEOLOGY – SAKELLAROPOULOS ORGANIC FARMING
At the Great Taste Awards, for 2013, we took part in the following categories: category OLIVES and category EVO FLAVOURED, where we were honored with 6 (six) gold stars for six of our products.
CATEGORY…. …… EVO FLAVOURED
Product ENIGMA…………… Gold Star
Product OLEOASTRON ………Gold Star
CATEGORY ……… OLIVES
OLIVES PORTOKALENIES ……. GOLD STAR
GREEN OLIVES ………. GOLD STAR
OLIVES LEMONENIES………. GOLD STAR
KALAMONOLIVES……….. GOLD STAR