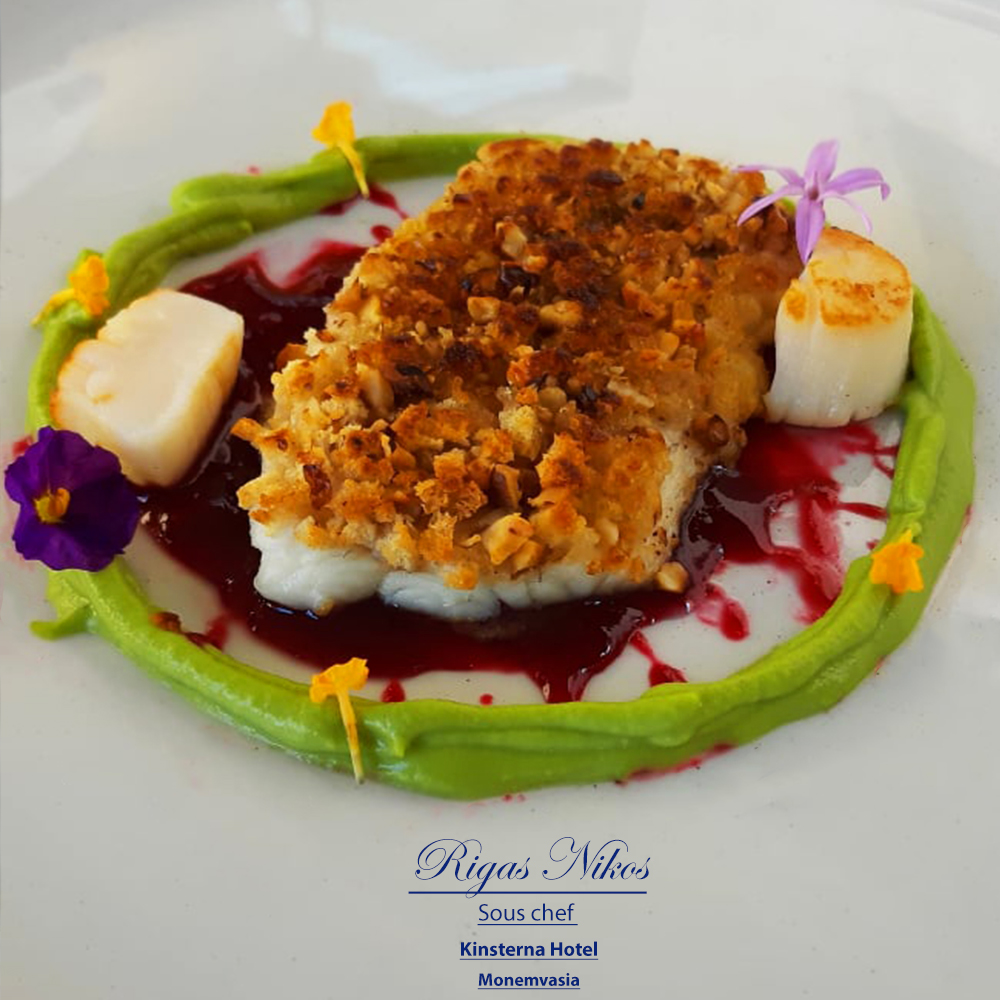 ' Dream Fish '

Sea bass with handmade bread and walnuts crust, scallops, accompanied with peas cream,
organic cold extracted Agourelaio and framboise sauce.

Impressions from taste professionals !
Chef Nikos Rigas comments for organic unripe Agourelaio:

" Intense aromas, complexity in taste and long lasting aftertaste.
A small quantity is enough to provide notes of freshly cut olives.
One of the best ! "